It is always hard getting back into the swing of things after you have been travelling. Having been to Europe three times so far this year there has been plenty to catch up on back at home however. One of the things that I have been working on is a new short film clip about classic cars called 'Overdrive'.
It has been an exciting project with the script written by myself and the filming and editing carried out by one of my old college students Augusto Keltika Jnr. He is a talented man as can be seen from his website http://www.kanary.com.au.
Some of the cars we talk about, show and drive are rather rare including an original right hand drive Maserati Ghibli SS Spider, an original right hand drive Lamborghini Miura (not the S I am driving in below but a red SV), along with a special Mercedes-Benz 300 SL Roadster.  'Overdrive' will be brought to you in next month's new posts and I hope you will enjoy the 10 minutes of indulgence.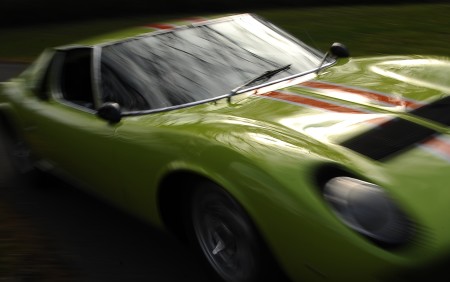 Also coming up is the All British Car Day at the end of August which usually proves to be fun, and talking of British cars I have some exceptional examples (including the one below) consigned for the Motorclassica auction on October 24th. Details are to be found on the Theodore Bruce website -(http://arts.theodorebruceauctions.com.au/asp/searchresults.asp?st=D&pg=1&ps=25&sale_no=AS0206+)