I am busily consigning cars for the Theodore Bruce 'Motorclassica' Auction (www.theodorebruceauctions.com.au) taking place on October 24th at the Royal Exhibition Building in Melbourne. Amongst the interesting vehicles already consigned is a very interesting Alfa Romeo TZ1 replica (pictured below). It was built in Italy by Greppi at the beginning of the 1990s and is as close to one of the original 112 cars built by Alfa Romeo in the 1960s as it is possible to be without actually being a Factory car.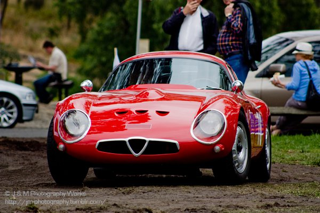 In Italy recently it was a great opportunity for me therefore, to "only connect" as E. M Forster said, and to join the dots and visit Giorgio Greppi at his amazing workshop in the small town of Colico on the north eastern shores of Lake Como. A sprightly septuagenerian, Greppi has been hand crafting remarkable cars sine the 1950s and continues to do so today. As well as having a fantastic reputation for recreating cars such as the TZ1 and the Disco Volante he also produces wonderful one-offs such as the F.LLI.Frigerio 'Berlinetta SS' which appeared at the Concorso d'Eleganza Villa d'Este in 2104 depicted in this catalogue shot.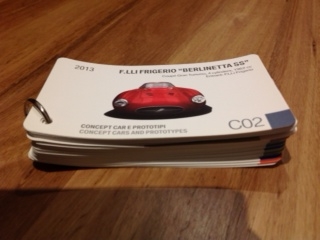 They do not make them like him anymore!