I am very excited about the prospect of being involved in the first auction with Mossgreen to which I have made a contribution, which will take place in Melbourne on Sunday 27th November. There are some really important and interesting cars in the sale and the catalogue looks great:
http://www.mossgreen.com.au/content/catalogues/MG124_Cat_Flipbook/
We have had some excellent editorial coverage around the sale too, as evidenced by this piece by John Connolly in The Weekend Australian: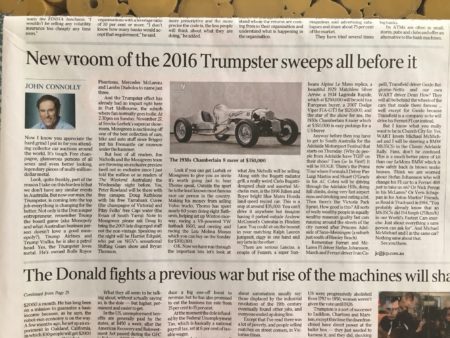 It is nice to get a mention alongside Donald Trump (I suppose…).  Rather than politics though, perhaps it is better that I stick to cars, like this beautiful Lancia Flaminia that will be on offer on the 27th.