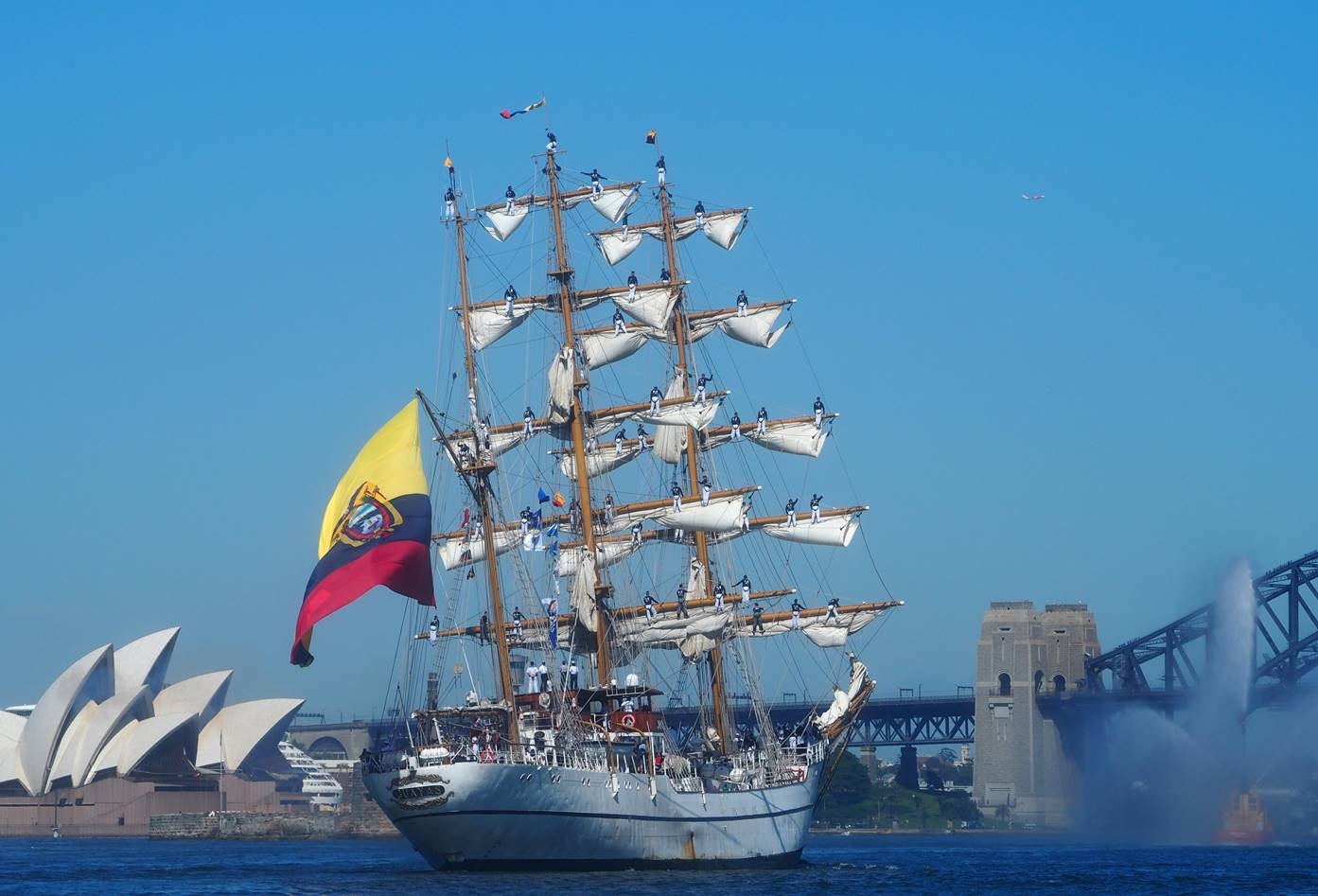 It was a beautiful day on Sydney Harbour to welcome in the Ecuadorean Naval training ship, The Guayas on its ten month Vuelta el Mundo. They were lucky though to arrive to such great weather after four days of continuous torrential rain, and I was lucky as it made for some great images.
Talking of good images, if you would like to view some of the better shots I have taken on my travels over the past few months I have recently updated the Image Gallery section on my website:-
http://marinamarini.com.au/image-gallery/ .
Simply click on the thumbnail if there is anything you want to have a closer look at.