One of Australia's most important racing motor boats of all time was on the water for a rare outing recently and I was lucky enough to be there.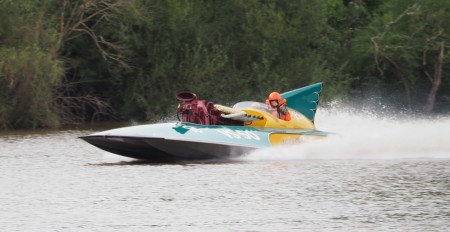 'Aggressor' the fabulous unlimited three point hydroplane built by Dave Tenny, a 20 year old apprentice fitter and turner achieved a remarkable ten wins from ten starts, including the prestigious Griffith Cup one of the world's oldest motor-sport trophies, in the 1971 – 72 season.  After years of neglect the hull and the apocalyptic 27 litre super charged Rolls-Royce Merlin engine, pictured below, from a Mustang fighter plane, were restored by the irrepressible Dave Pagano. Dave took 'Aggressor' for a spin on the Upper Hawkesbury River in New South Wales for the benefit of a privileged few.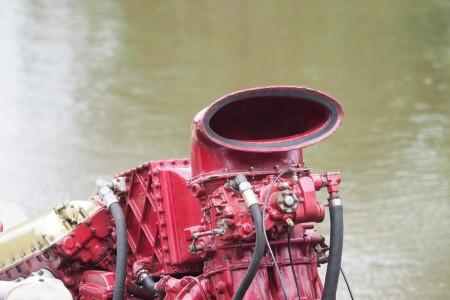 Its a great story of success and tragedy and the rebirth of an incredible boat which you can read about in the magazines to which I contribute  such as Invictus in the U.S.A, Rewind in S.E Asia and Volante in the U.A.E.